Case study: Palazzo Grimani
Palazzo Grimani is a beautiful 17th century palazzo in San Marco very close to the Gritti. The piano nobile had been used for at least 50 years as the Bridge Club of Venice. A nice use yes, but the vestiges and result of years of social gatherings and smoke filled rooms had left darkened frescoes, faded stucchi and many hidden decorative features. Ands in no way habitable! Fortunately enter London architect John Simpson who specialises in classical architecture - so what to most people may have seemed an insuperable task, was to him and his wife Erica simply a wonderful new challenge, an opportunity to really do a Venetian restoration from scratch, and the crystallisation of a long held dream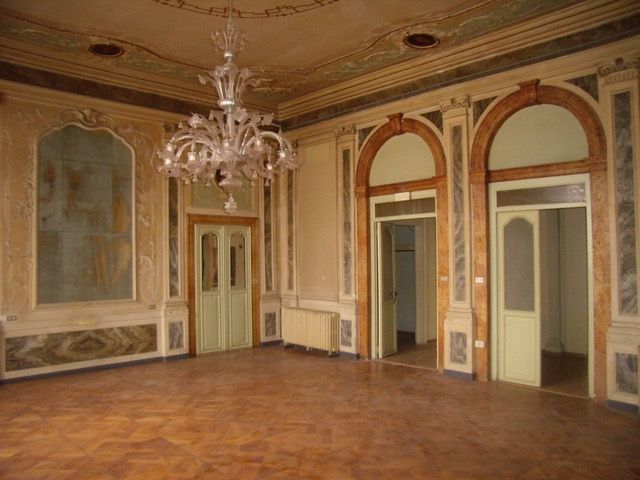 Before (Click to zoom in)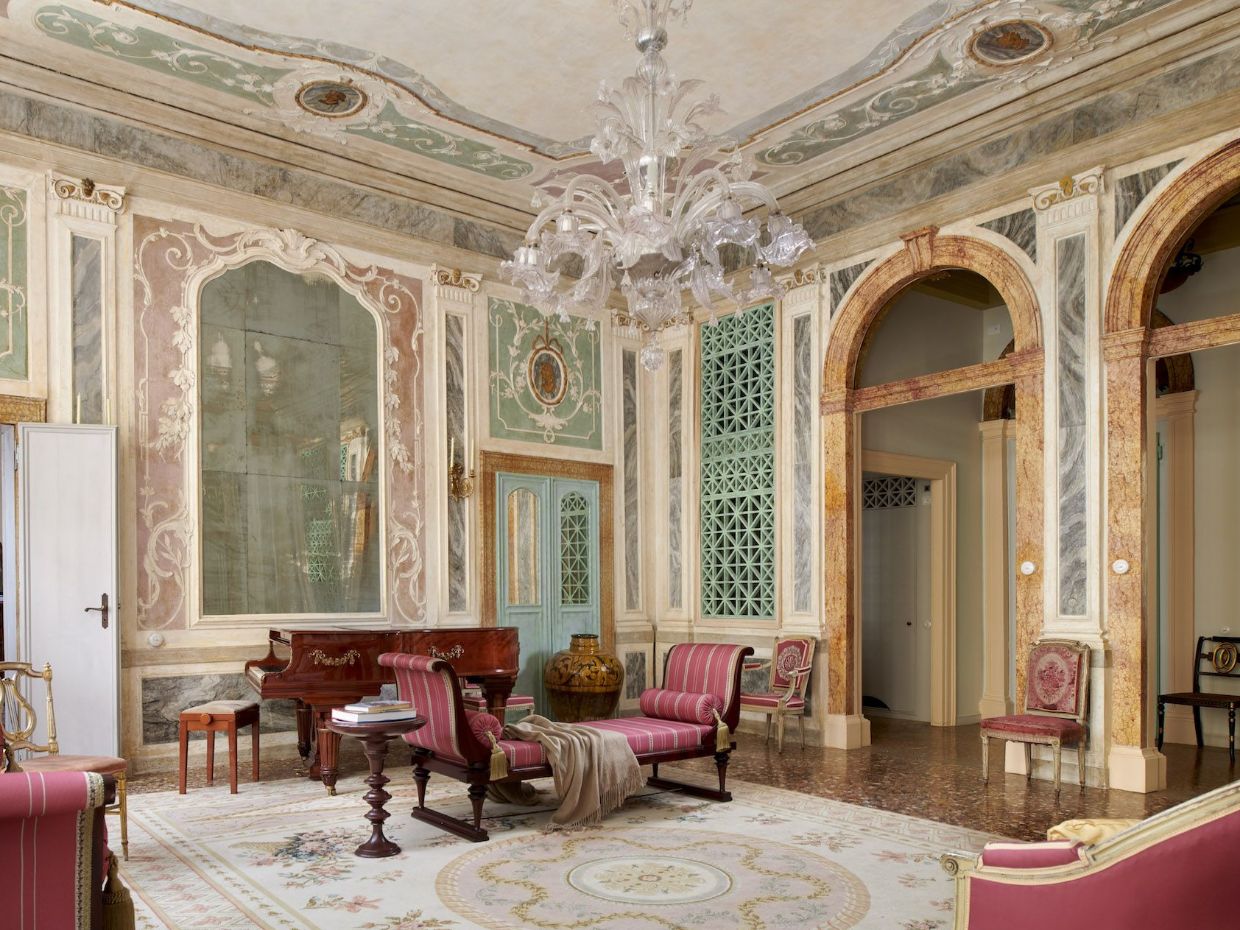 After (Click to zoom in)
With the owners working closely with the professional people we recommended, this project proved so interesting for us to follow from start to finish, not least with the occasional Italian language support!. But it was really only when it was finished that I truly appreciated what they had actually achieved - a stunning and completely classic interior with absolutely no visible signs of the 21st century. Aircon machines hidden, no wires anywhere, light switches not resembling anything someone would recognise, and certainly no central heating radiators on view! Even the intercom system is neatly hidden away. In an historic palazzo with many many restrictions, this was a huge achievement.
They simply managed to combine a completely classic 'in their style' decor to enhance the amazing original features - the super high ceilings, hidden marble floors, huge ancient mirrors and paint effects, with (and I don't know how they achieved this) a really warm and comfortable homey feel. I should know as I have stayed there on my own several times! An amazing feat and a much loved home.
Luckily for us, the owners love to have like minded guests in their home. It is made for family groups who want the opportunity to hold private concerts or have wonderful private dinners in the exquisite mirrored dining room. Like most international buyers, they don't spend much time there, so are happy to have people stay. It can be seen on our sister website Venice Prestige - a wonderful end result for a beautiful but initially quite rundown property which we so enjoyed helping with and watching evolve.
Next: Palazzo Lena →