One of the most interesting aspects of our work is to identify properties of potential interest to international buyers and work with them to visualise what an historic and architecturally important but slightly neglected property in Venice can become
We recommend tried and tested professionals (architects/builders/restorers) to re-create an amazing interior to budget. Workmanship in Venice is extremely high - it just may take a little longer than a normal city, or used to before Whatsapp!
Here we show you some recently restored properties where the results are simply stunning. I would encourage anyone to embrace restoration.
Once the work is finished, but with very busy owners who cannot come very often, a good plan is to enlist the help of our Management & Concierge team and let to selected clients for short luxe stays via Venice Prestige
When you are in Venice looking at property with us we can easily arrange for you to have impromptu discussions with the various professional people we recommend - just ask!
Recent restoration projects - before and after
Here we feature some recent restorations completed by our Venice Sotheby's Realty recommended team - we love the results!
Case study: Palazzo Grimani
The beautiful 17th century piano nobile of Palazzo Grimani in San Marco very close to the Gritti, but used for over 50 years as the Bridge Club of Venice, where years of smoke filled rooms had left darkened frescoes, faded stucchi and many hidden decorative features. Fortunately enter new owners London Classical architect John Simpson and his wife for this wonderful challenge, a Venetian restoration from scratch, the crystallisation of a long held dream. The results were amazing.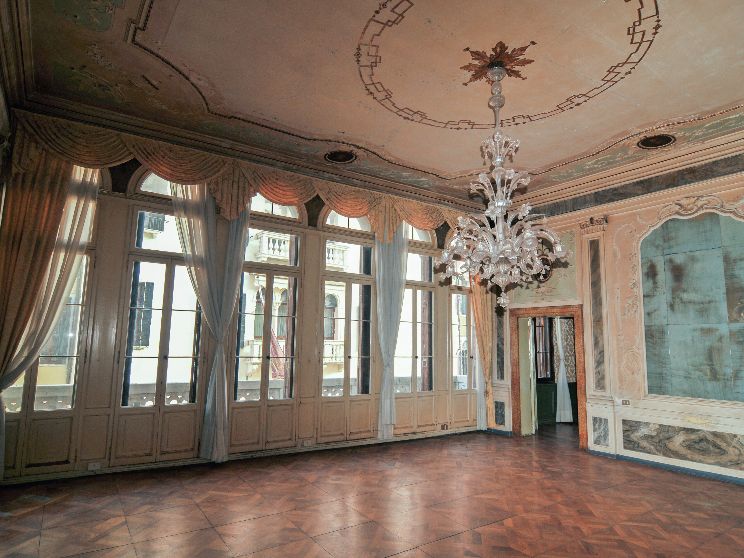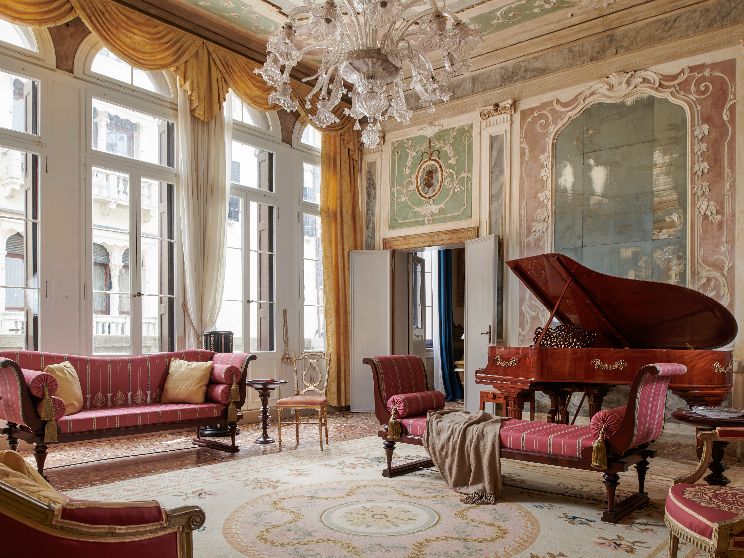 Case study: Palazzo Lena
Palazzo Lena, a beautiful and classic piano nobile of amazing proportions but left for many years. The challenge of restoration is always to preserve the patina and look of the property while making essential and stylish improvements for today, especially managing it from afar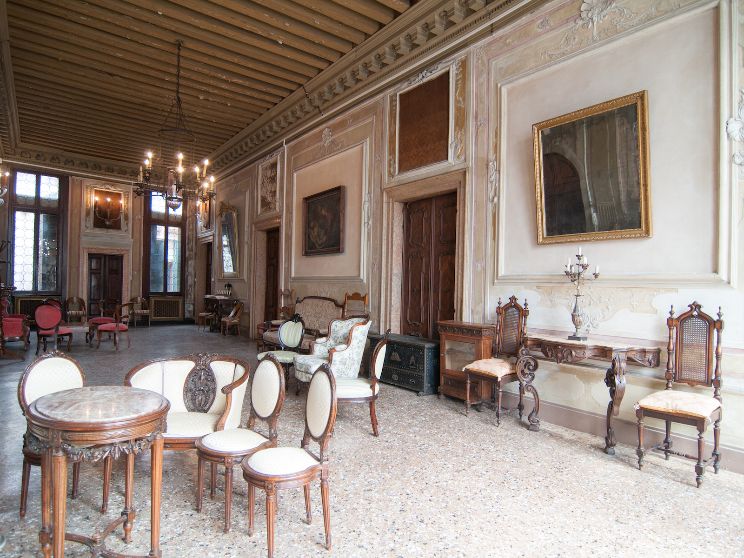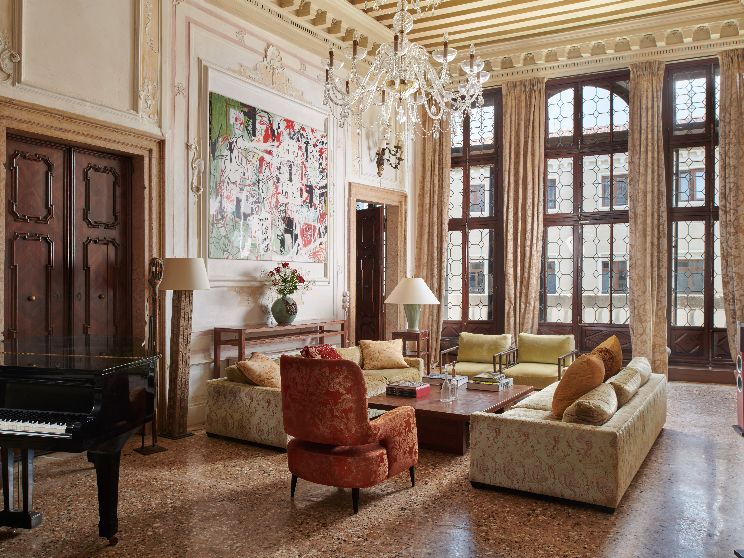 Involving top Venetian artisans to restore the stucchi, frescoes and other original features, as well as bringing into play state of the art additions, Venice restoration isn't just about adhering religiously to the past, it's about mixing contemporary and classic, something which Venetian palazzos lend themselves to incredibly well with their stunning terrazzo marble floors, high ceilings, huge windows and delicate features. These French owners understood this and achieved an amazing home in close collaboration with our professionals
Case study: Castello Penthouse
This was a property stashed full of the owner's many antiques, objets d'art, paintings and large furniture. It was almost impossible to get a feel of the space, and the decor was quite dated, but when the buyers first saw the space they saw beyond the chaos and visualised a stunning contemporary penthouse with terrace. Amazing.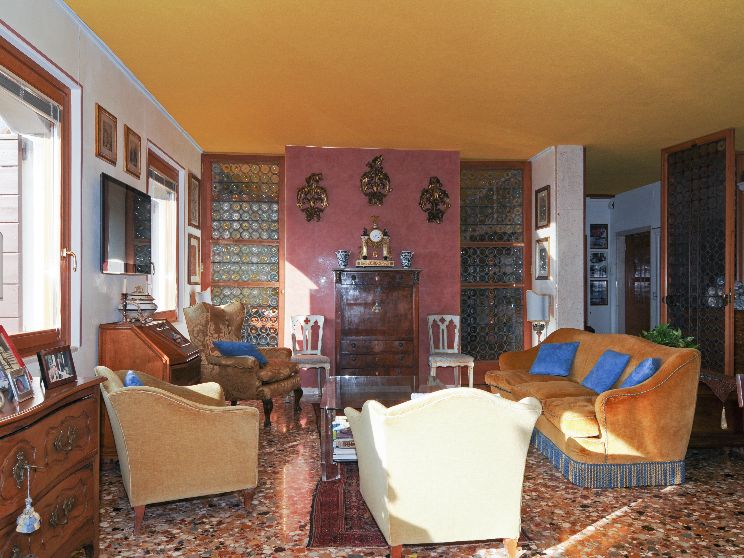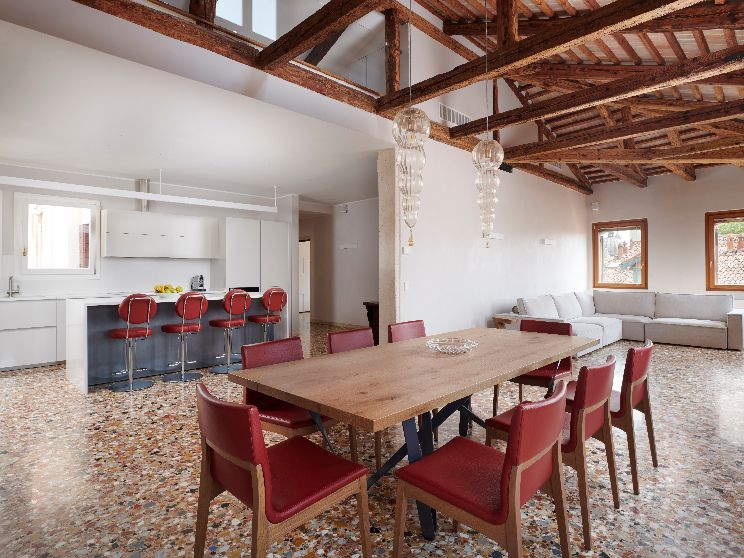 Considering they were managing the project from the other side of the world, this was a spectacular achievement, remaining in constant contact with the restoration team we recommended to totally tranform the space to their very detailed spec.
As owners are often away, their homes can be seen on the Venice Prestige website - a stylish and sophisticated property company at the top end international short letting market.