Ca' Console I Grand Canal Cannaregio
A stylish apartment with partial views of the Grand Canal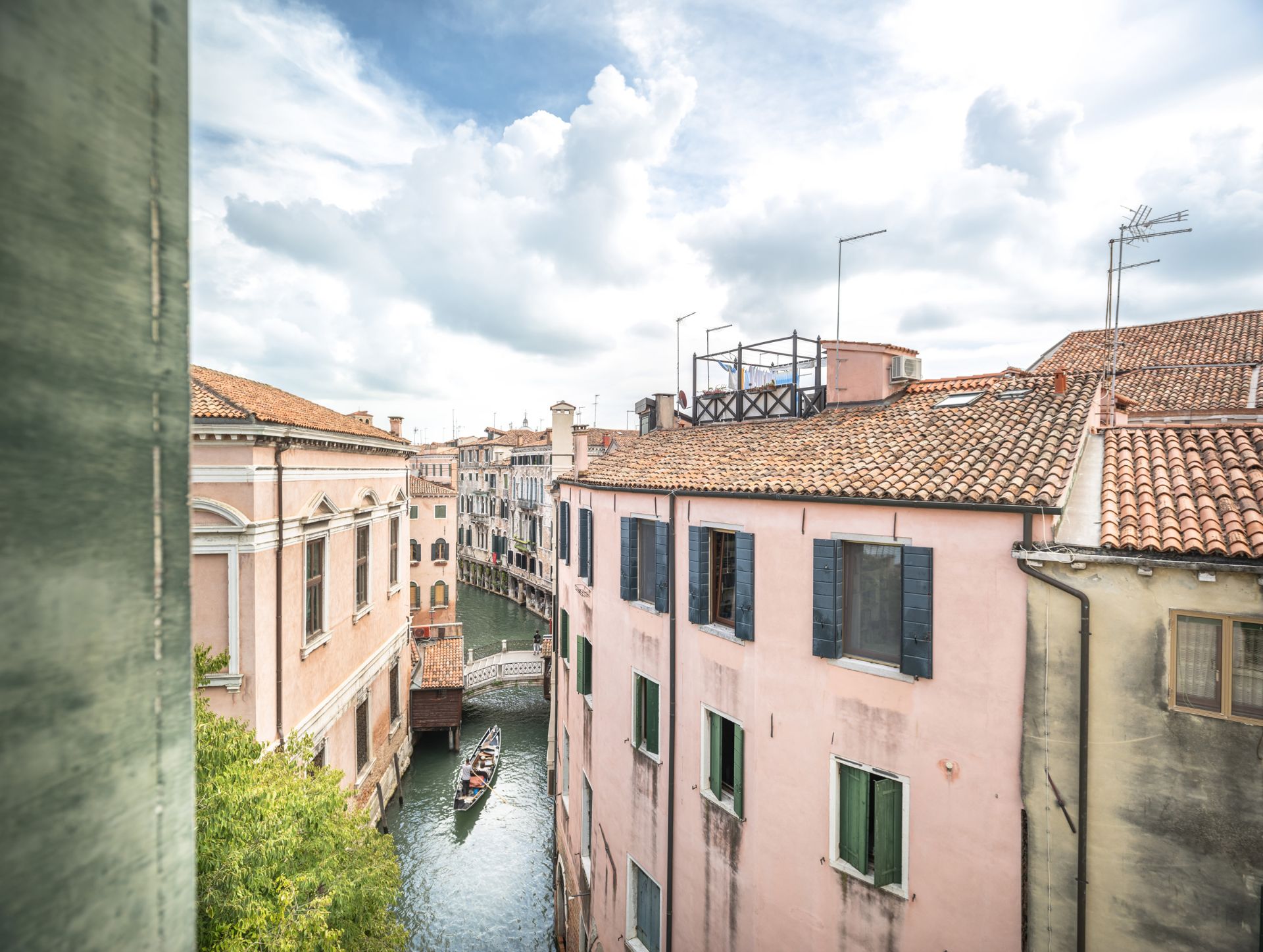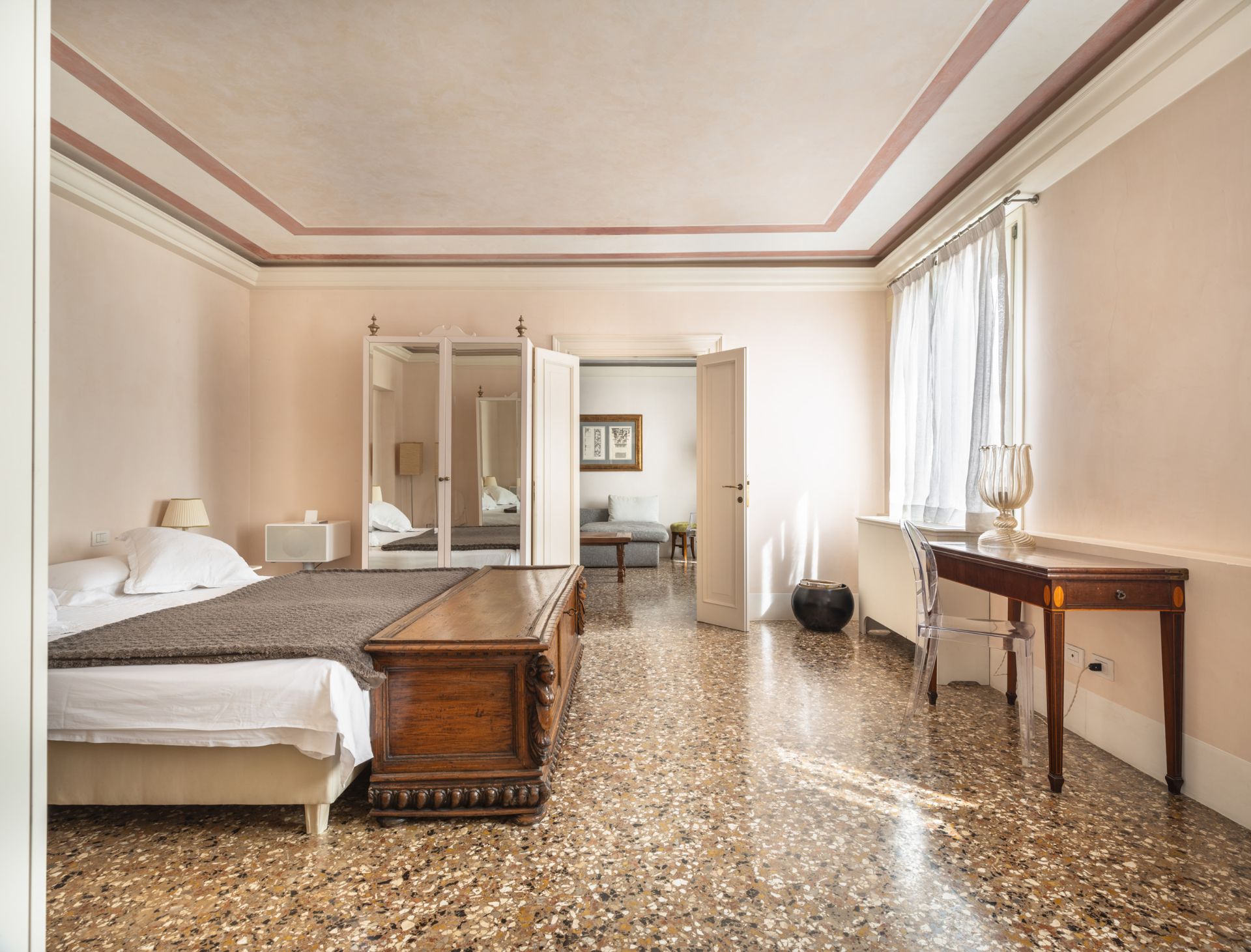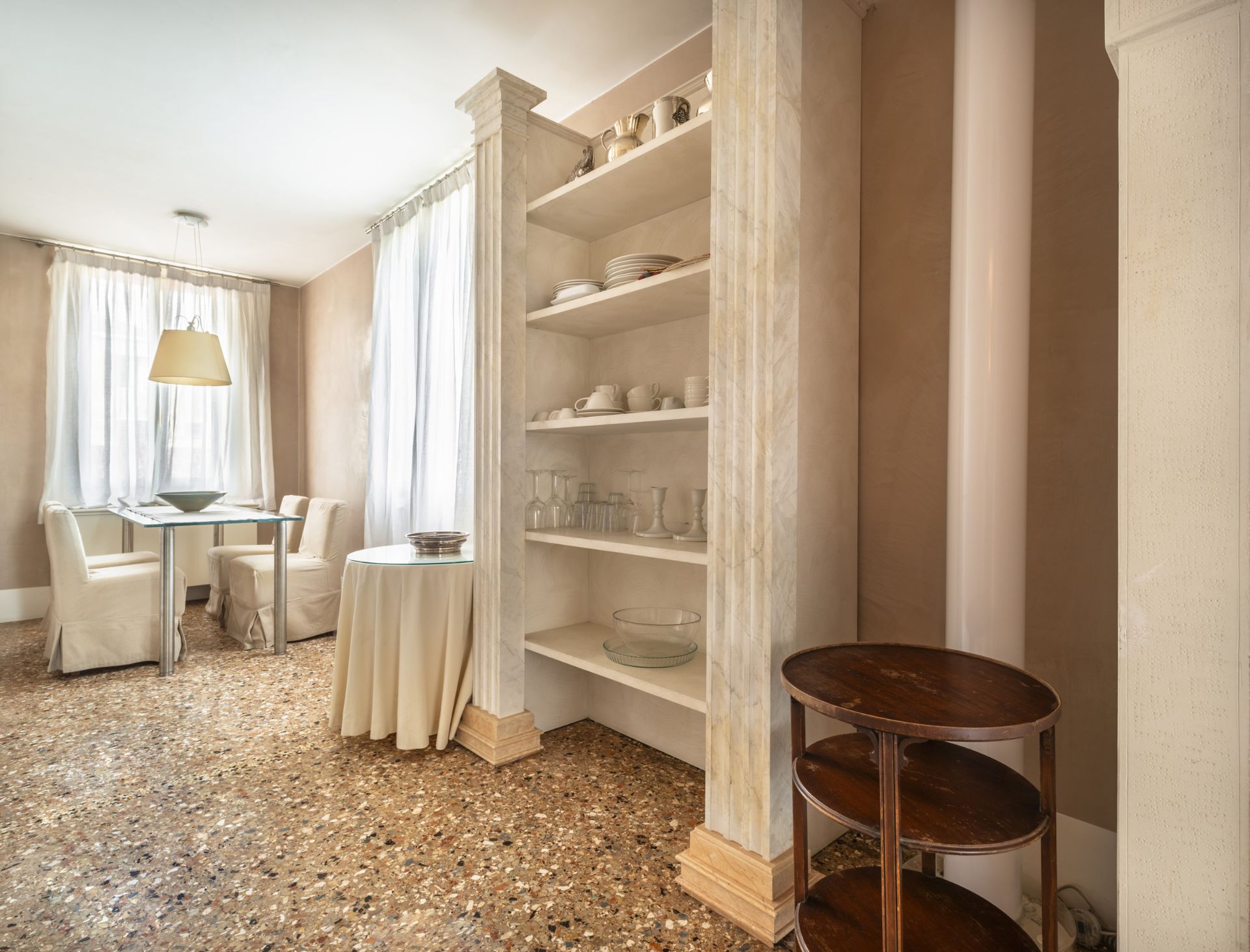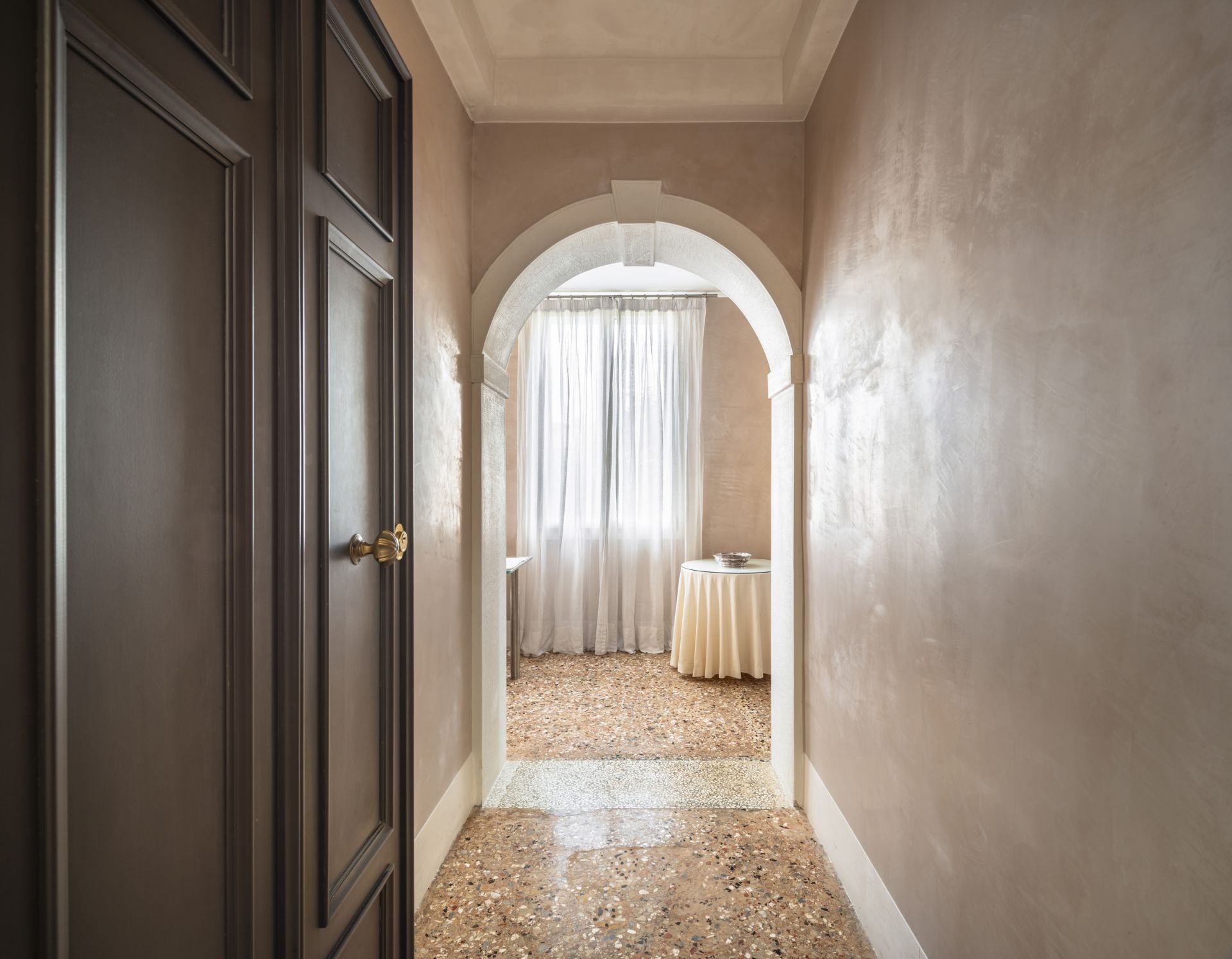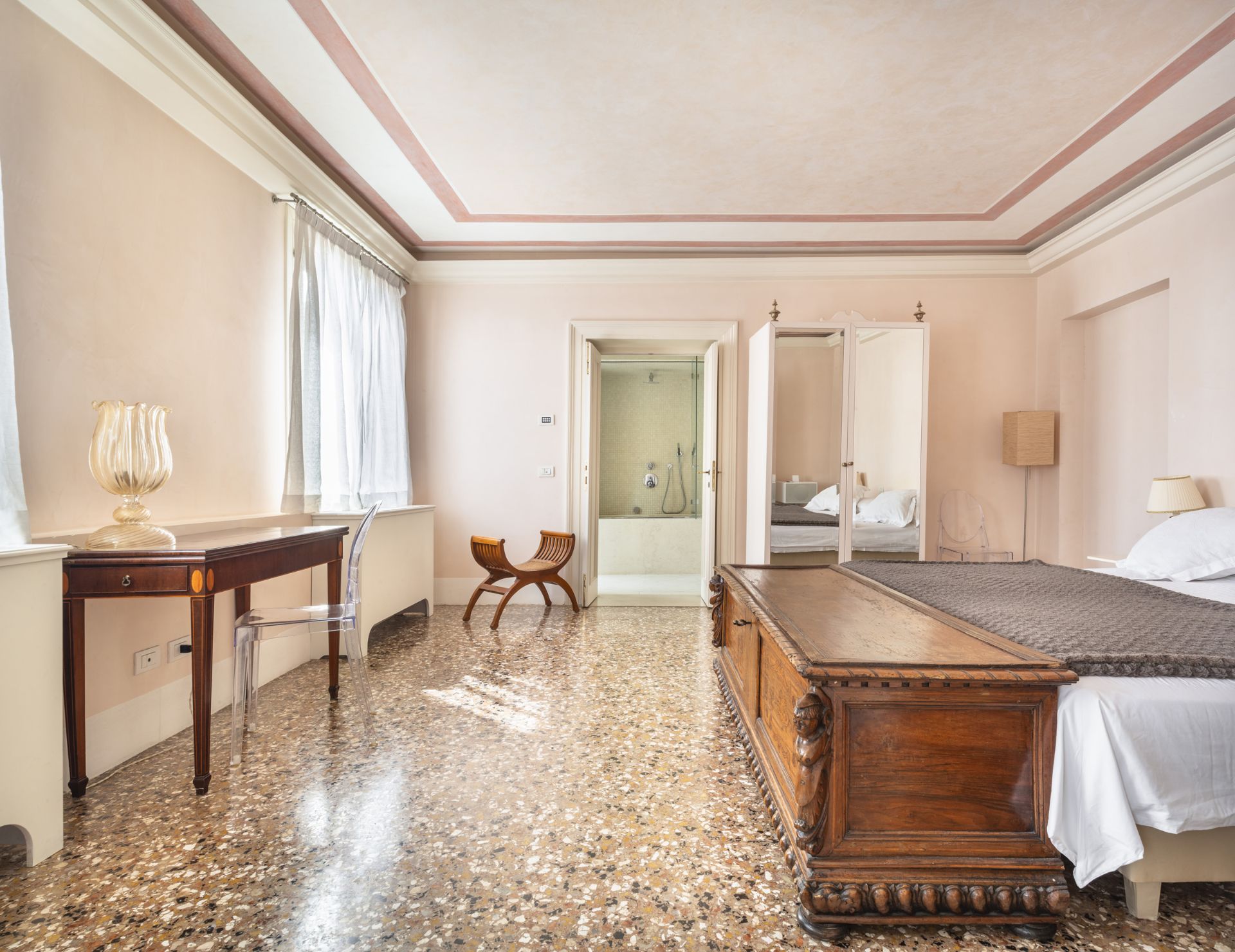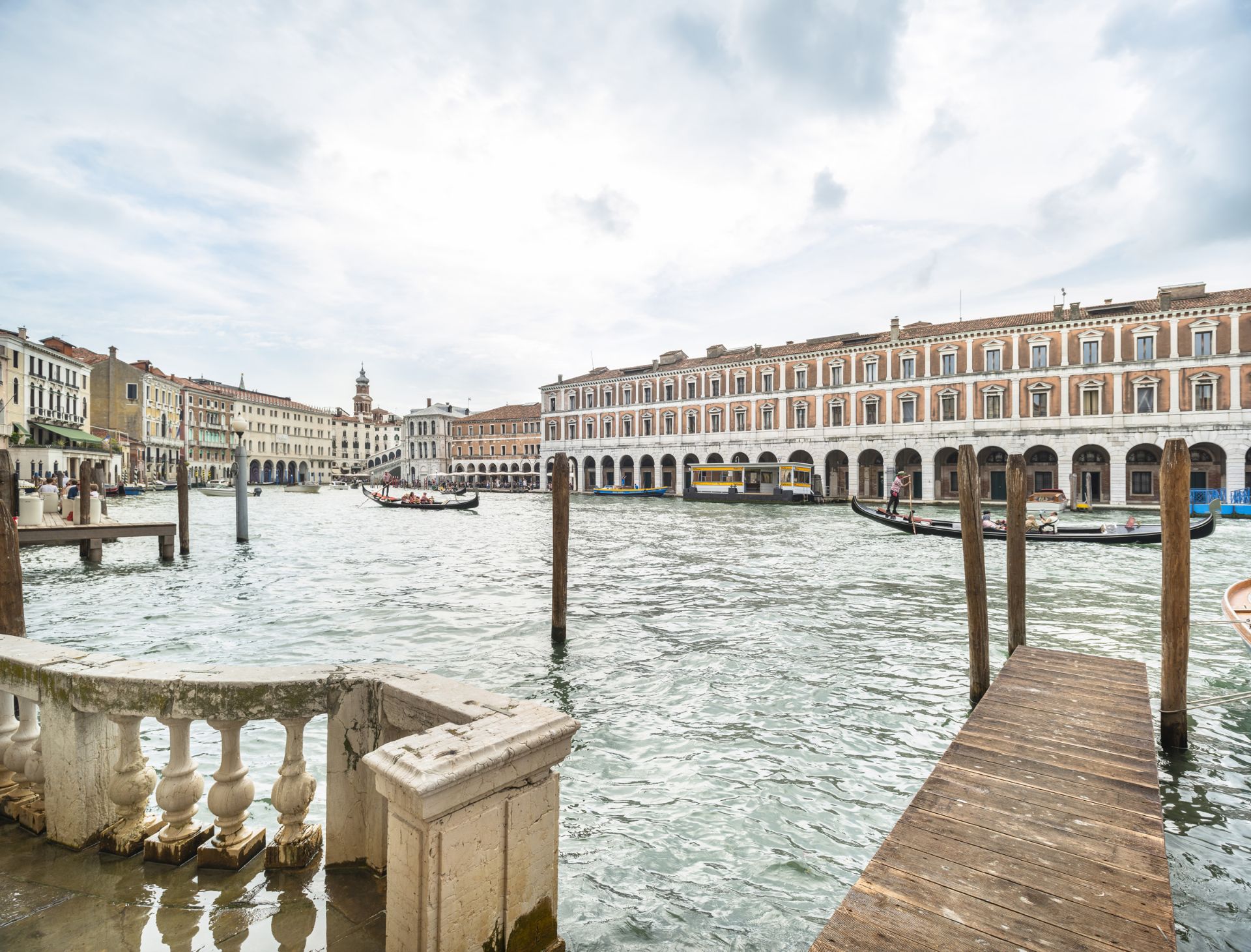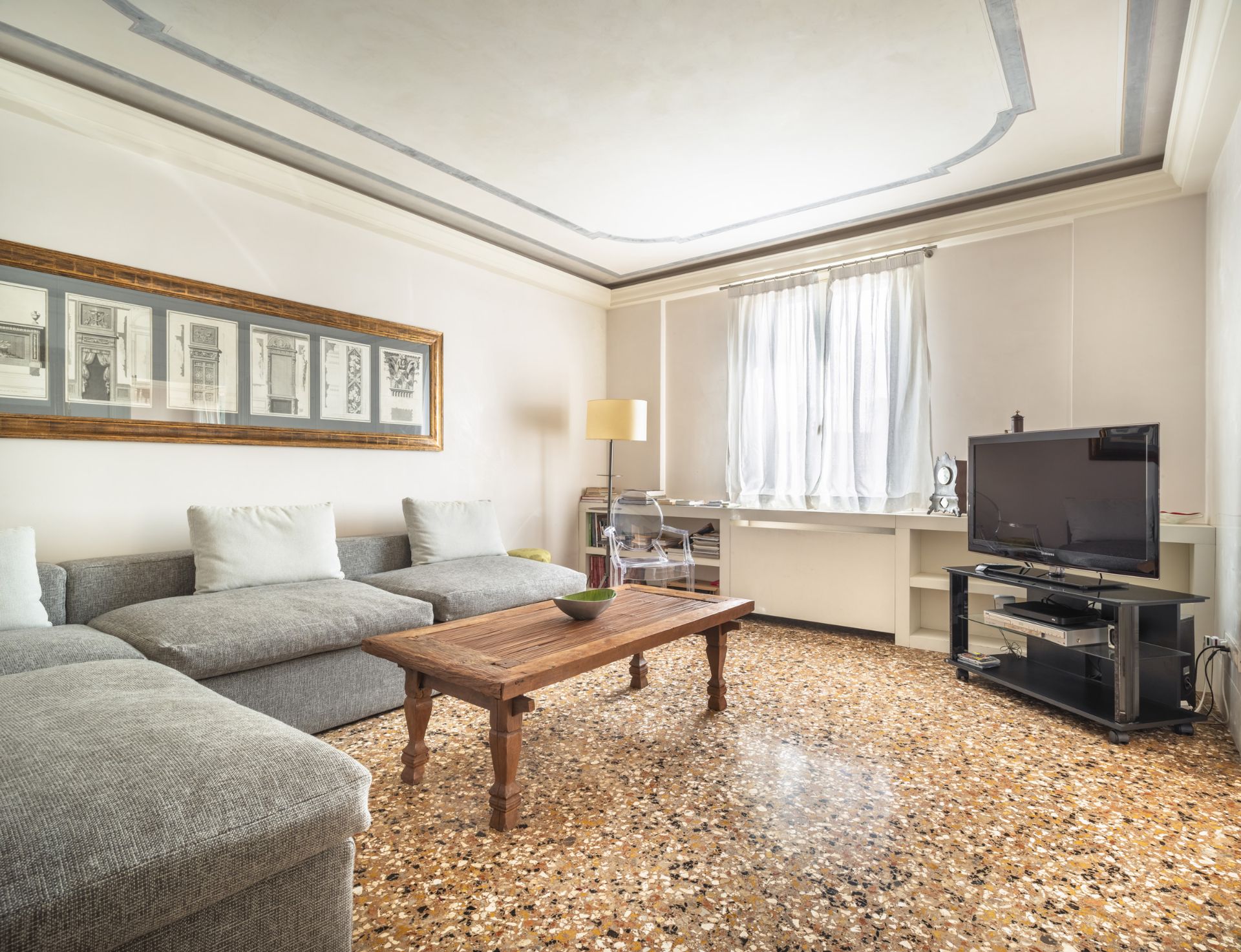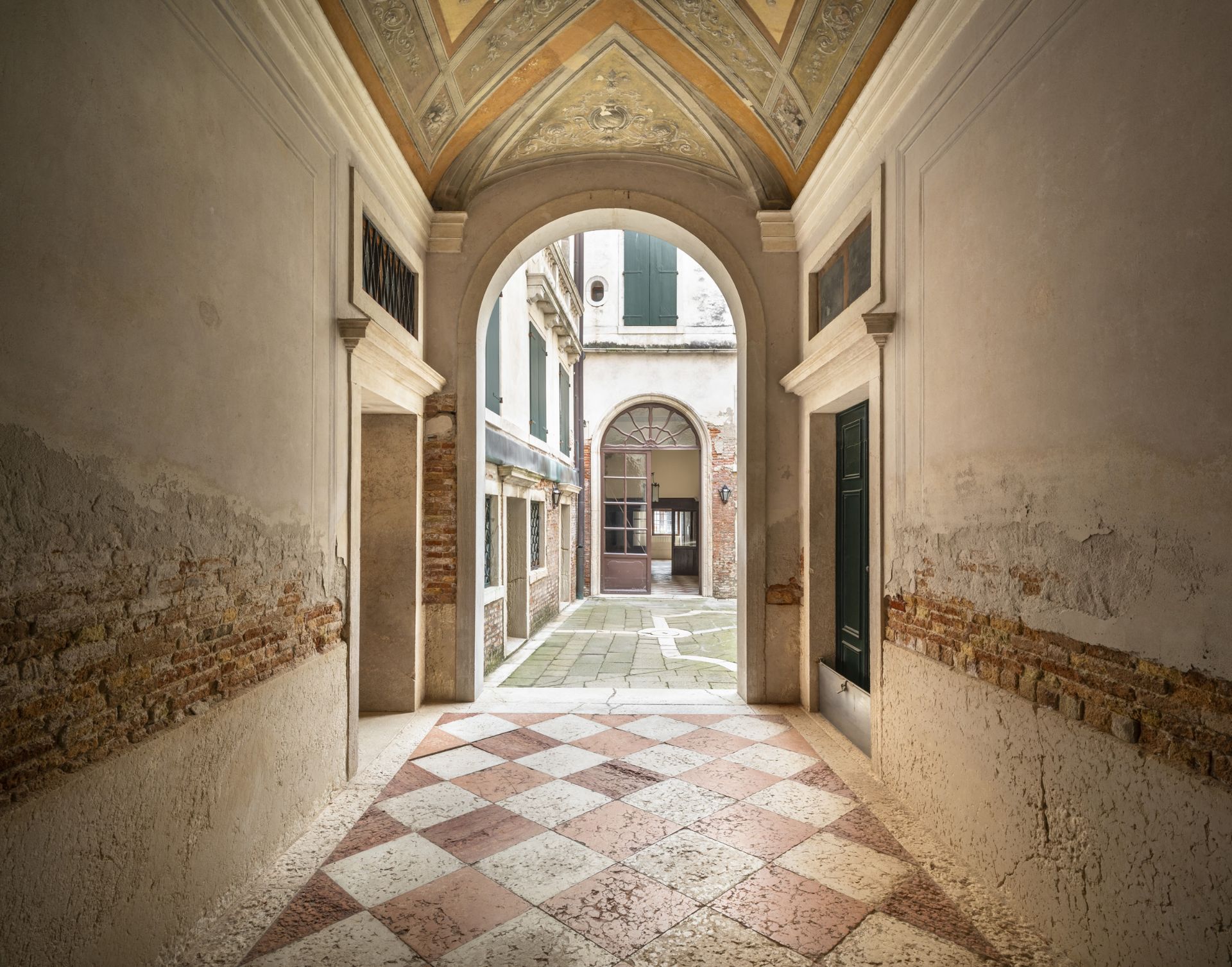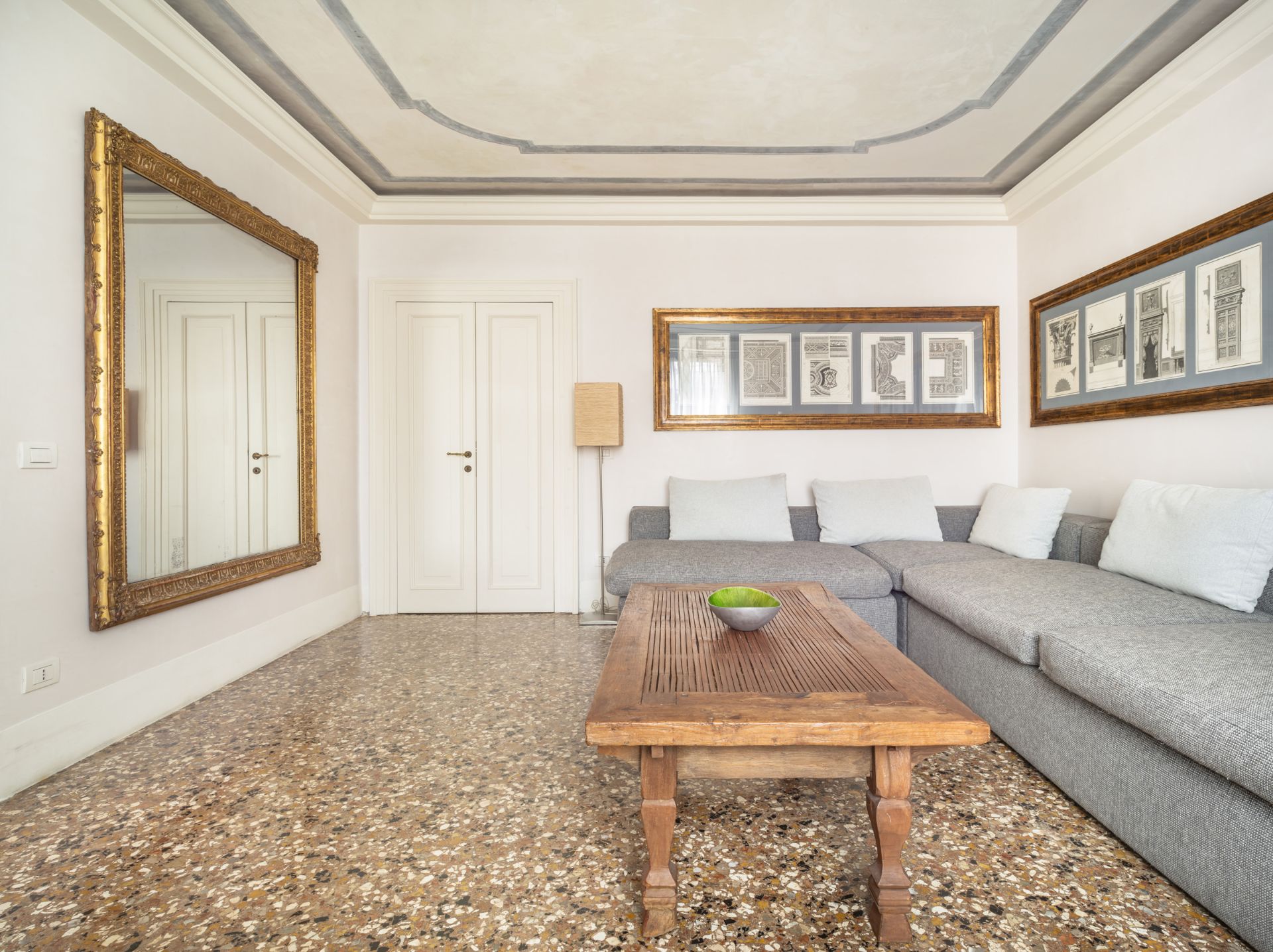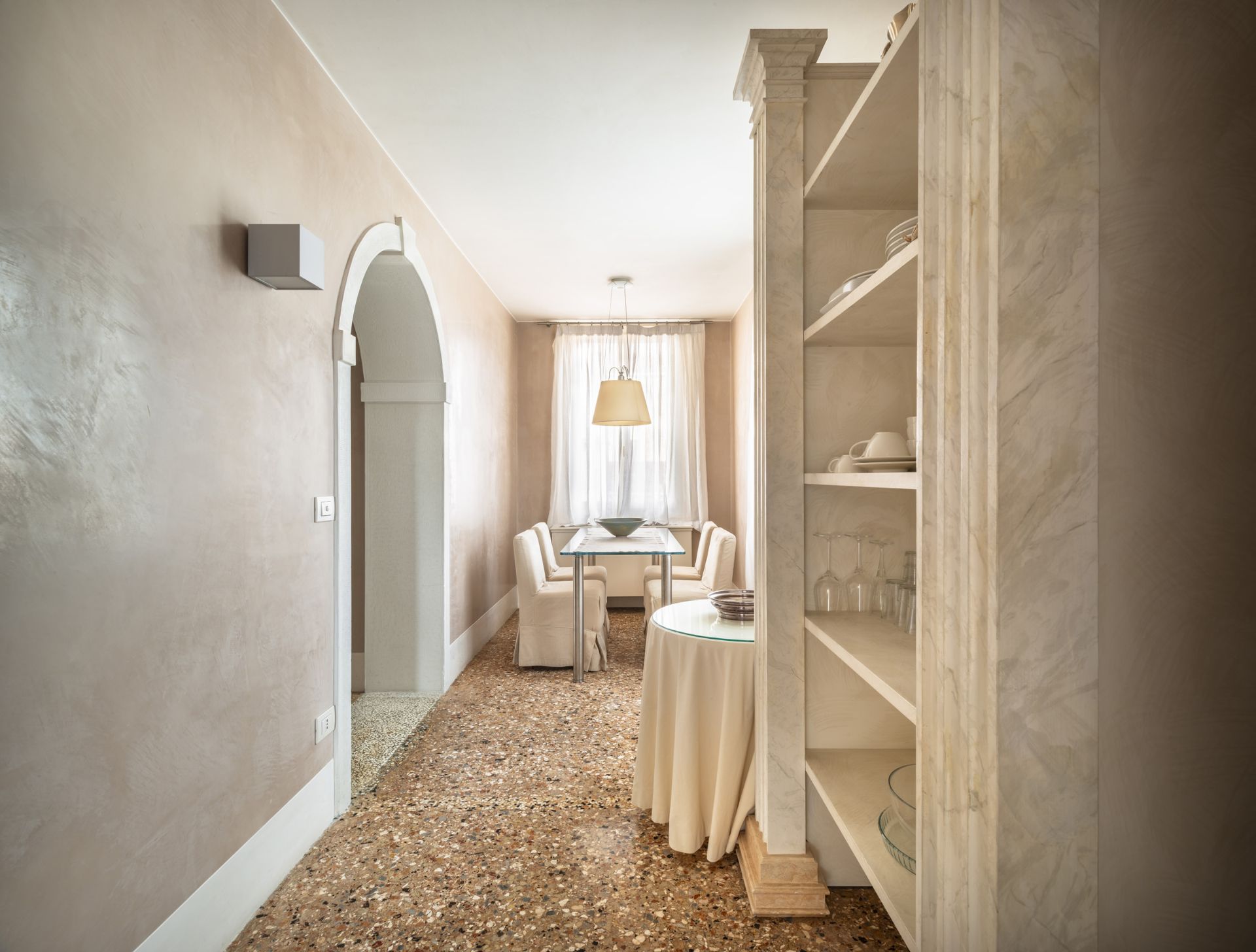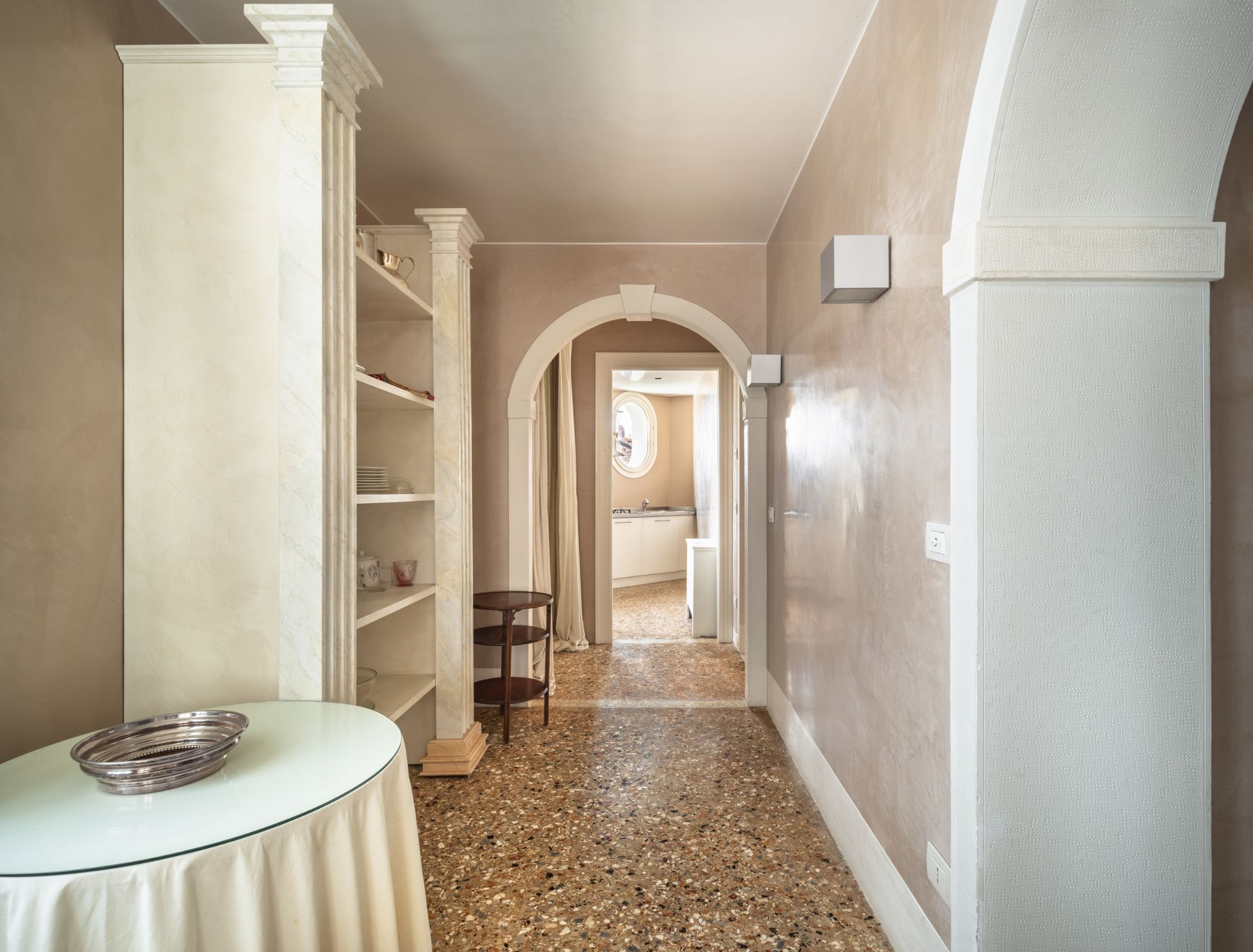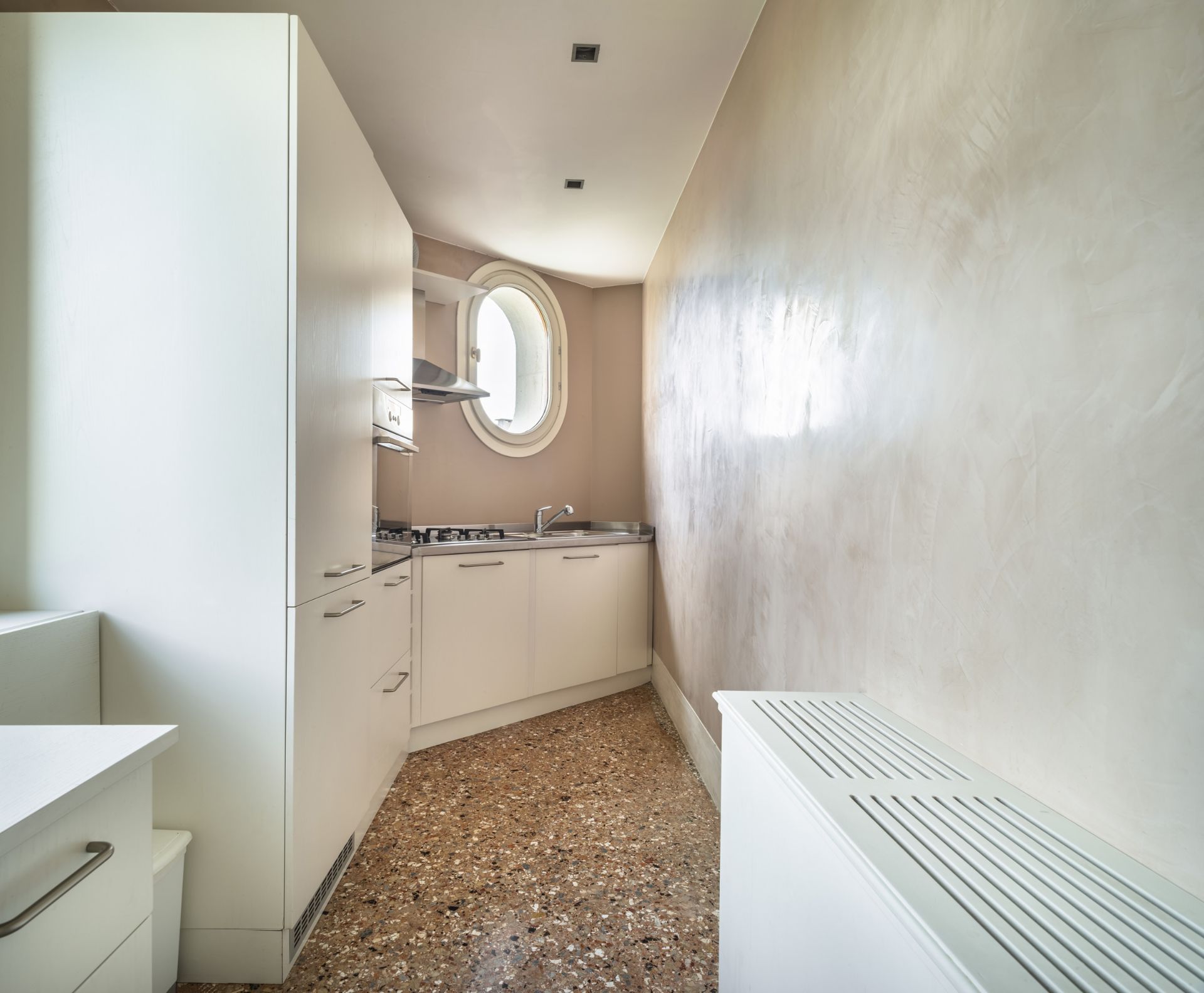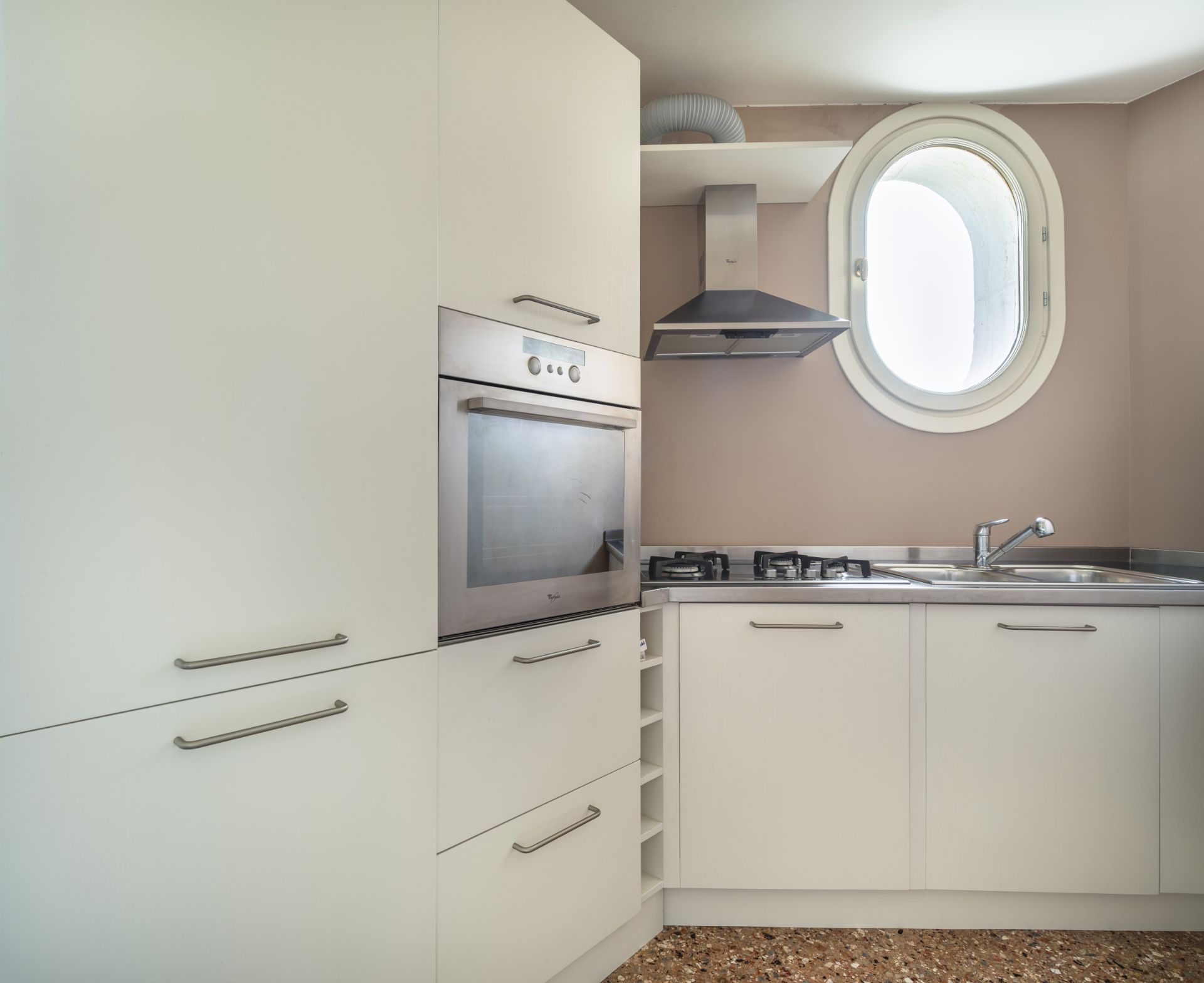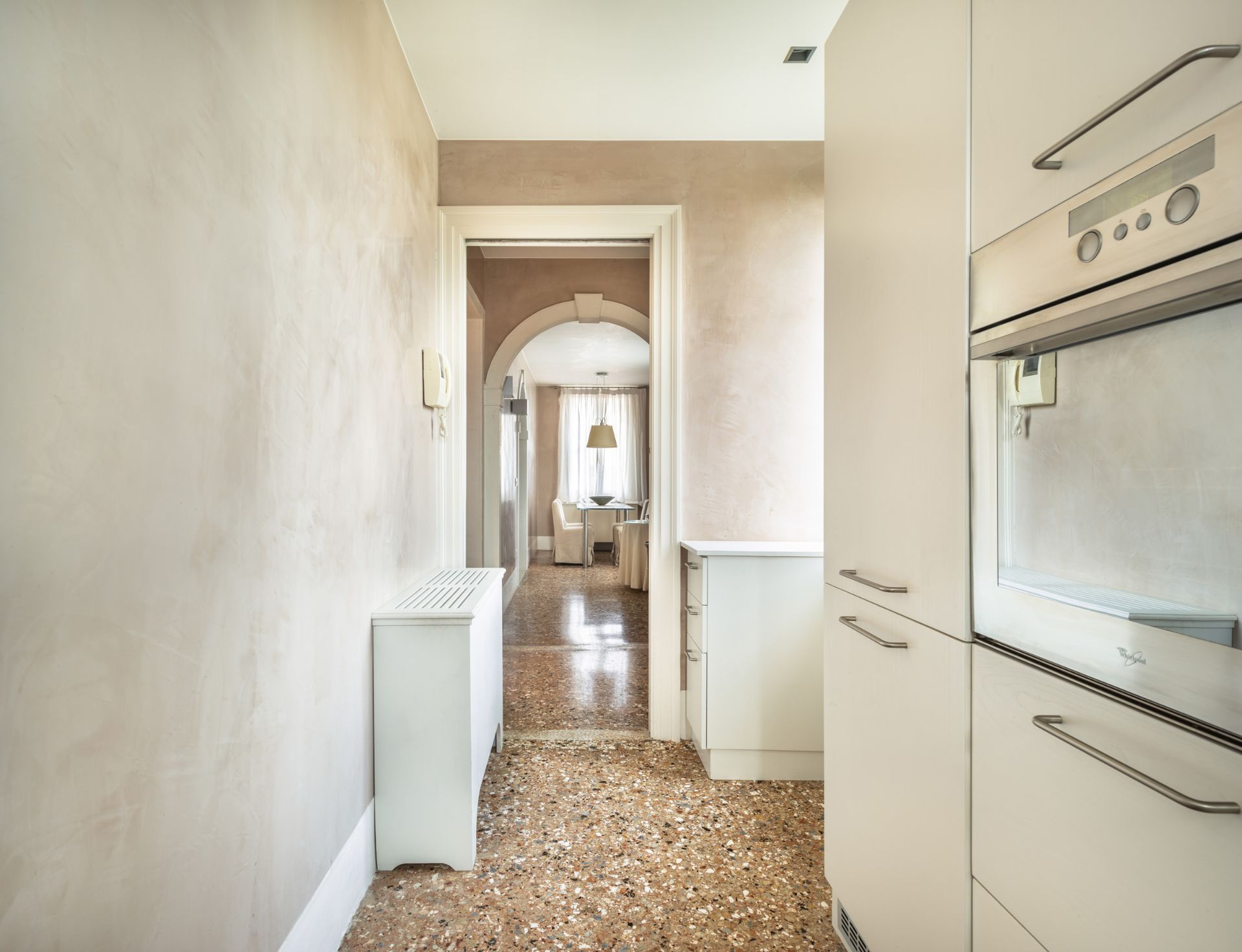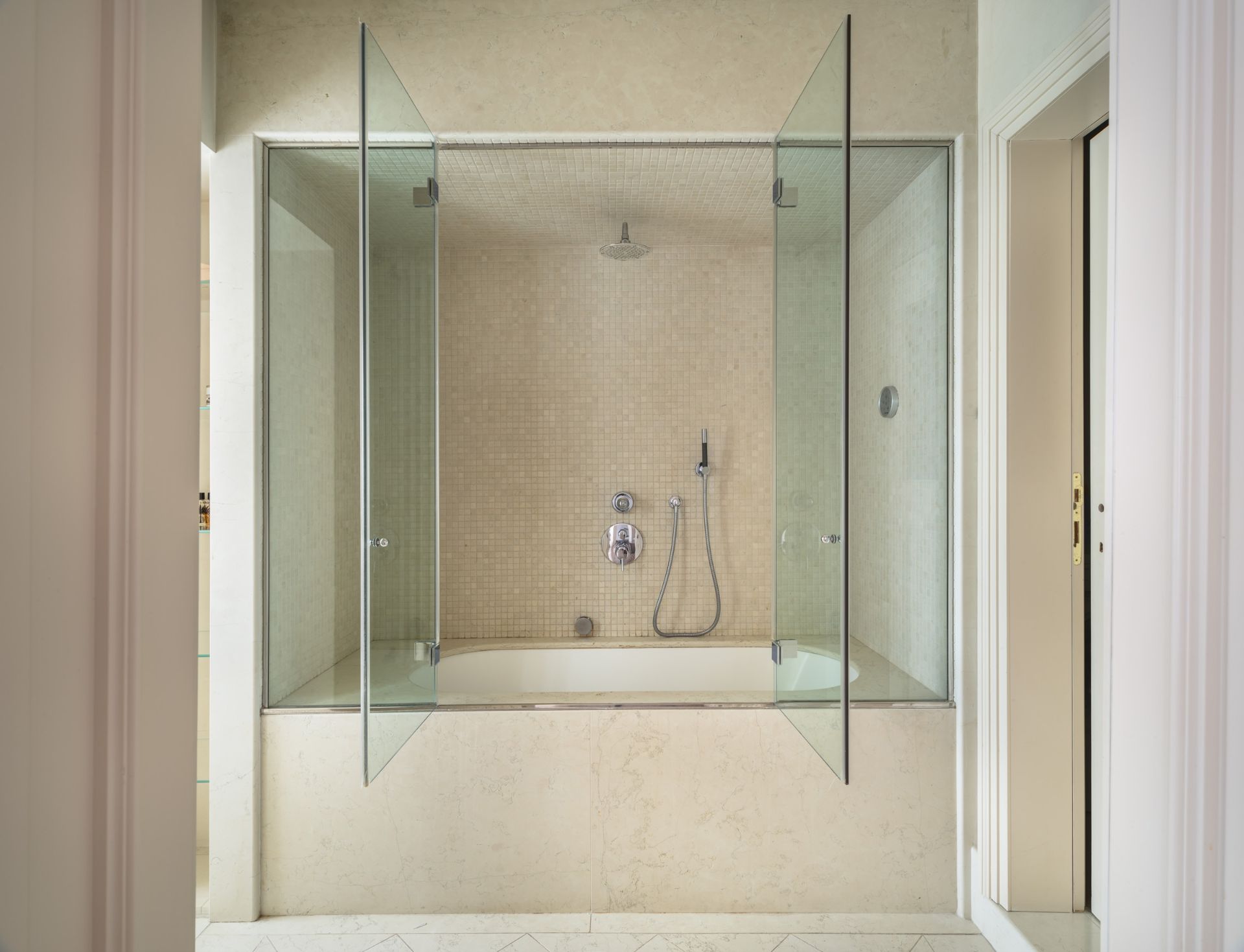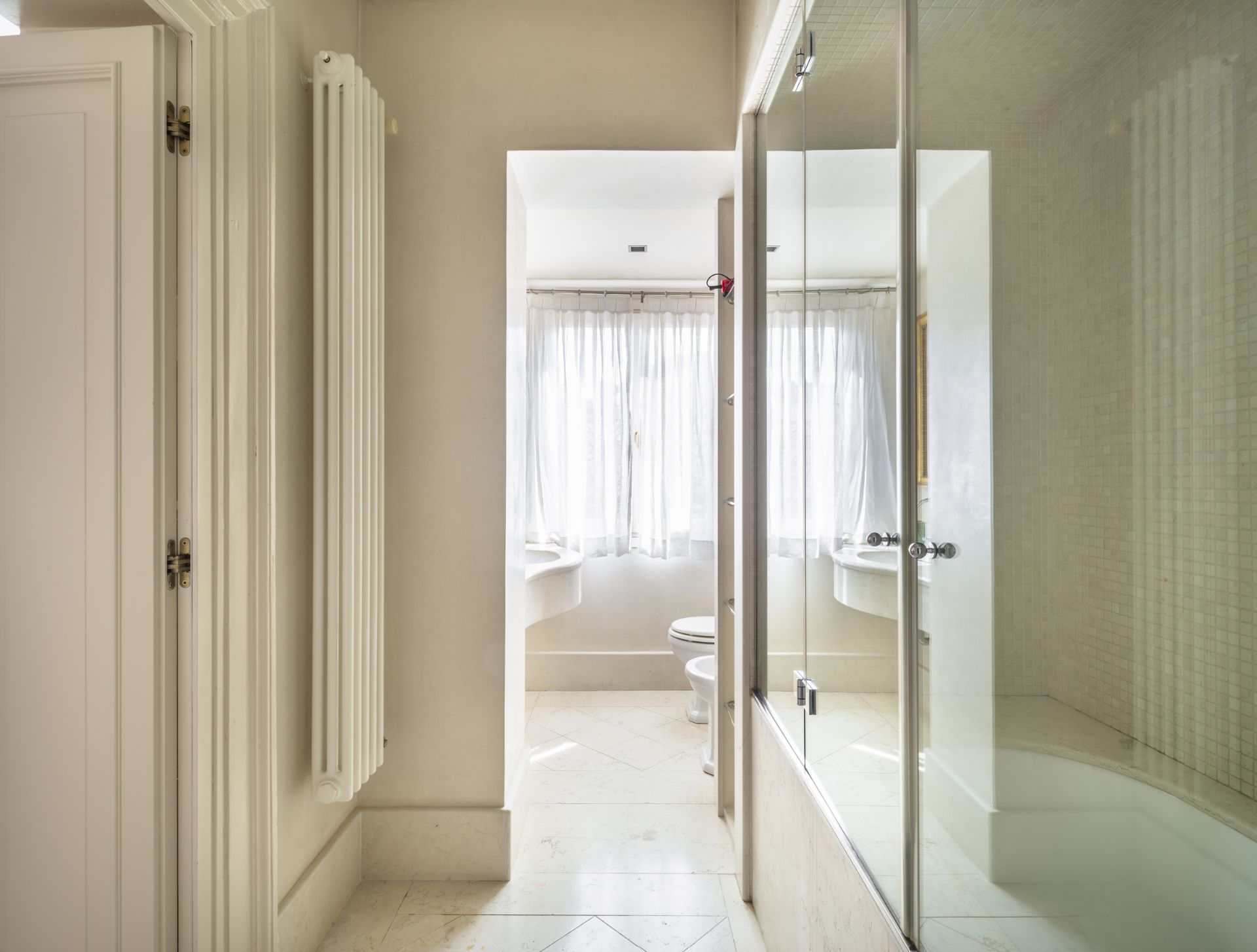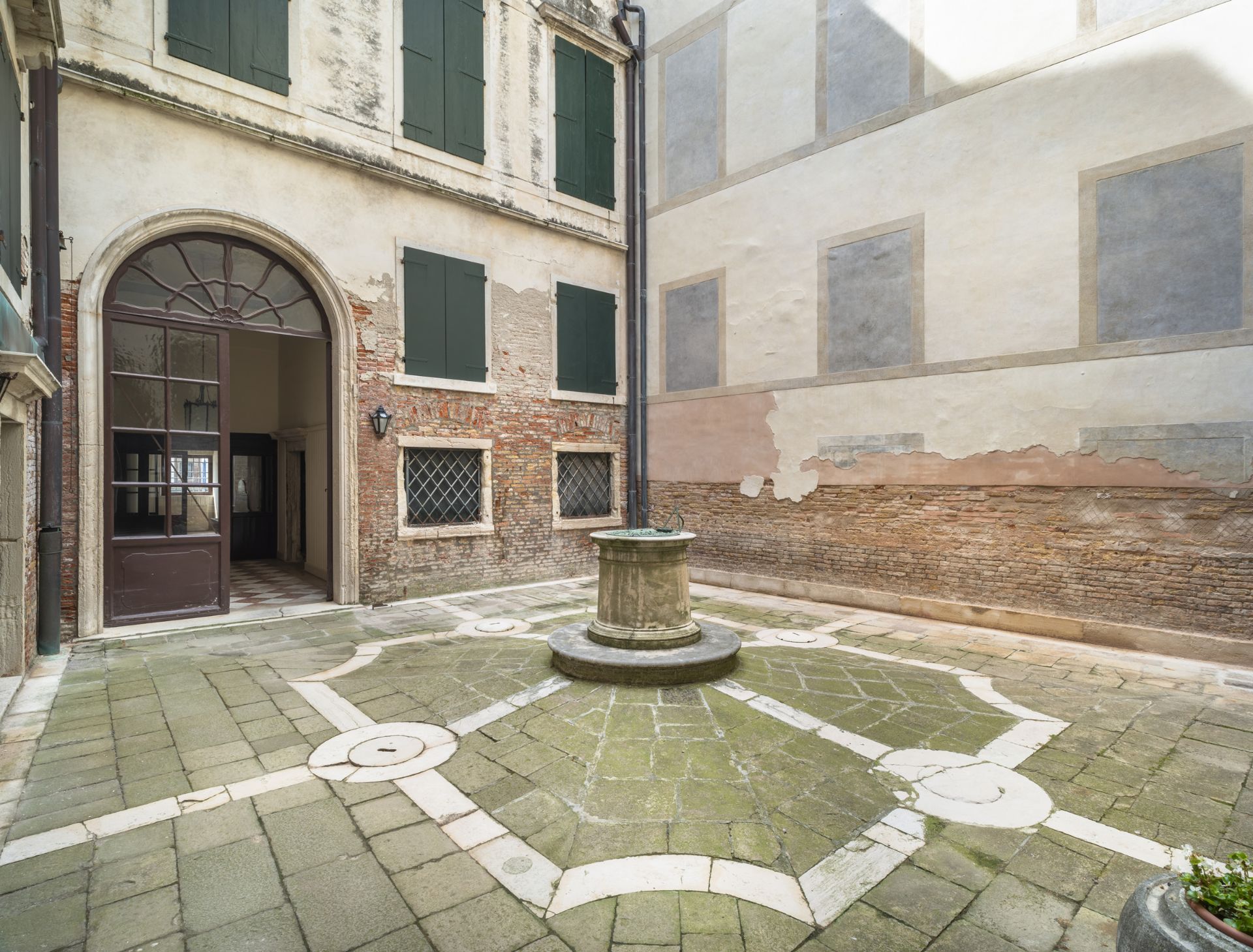 A stylish apartment with partial views of the Grand Canal
This is a charming apartment for sale in an historically important Grand Canal Venice palazzo, backing on to an interesting area bustling with artisan shops, good restaurants, small Art Foundations and a couple of luxurious hotels.
Positioned on the fourth (U.S: fifth) floor, with lift, this super light and good sized apartment has a well-thought-out layout featuring an entrance area, an intimate small kitchen with dining space, a spacious living room, generously sized bedroom, and modern bathroom.
Sunlight streams through the many windows, offering breathtaking rooftop views of the Chiesa Santi Apostoli, the garden and surrounding areas.
Meticulously renovated, this apartment offers all the modern comforts we need today, including air conditioning and essential amenities. It's the perfect pied-à-terre for anyone seeking a piece of Venetian history in a great location.
What attracted us to this property
Charming, light and lock up and go ... in a beautiful and historically important palazzo - and a fun area - the perfect apartment for Venice living.
Cannaregio
Cannaregio is a treasure trove of ancient highly decorative properties, hidden secrets, tranquillity and peace. Only about 15 minutes walk from Rialto, it could be a different world. Well served by all forms of transport, and with some excellent restaurants and bars, it's an area where much is still to be discovered. Take a couple of steps away from the shopping heaven of the Strada Nuova and you find yourself in the picturesque, hip waterways of Rio de Ognissanti and Rio della Misericordia, home to the Venetian summer movida. Here excellent cafés, wine shops and restaurants abound.