Art Deco Canalfront Villa on the Venice Lido
A stylish and unique villa from the Art Deco period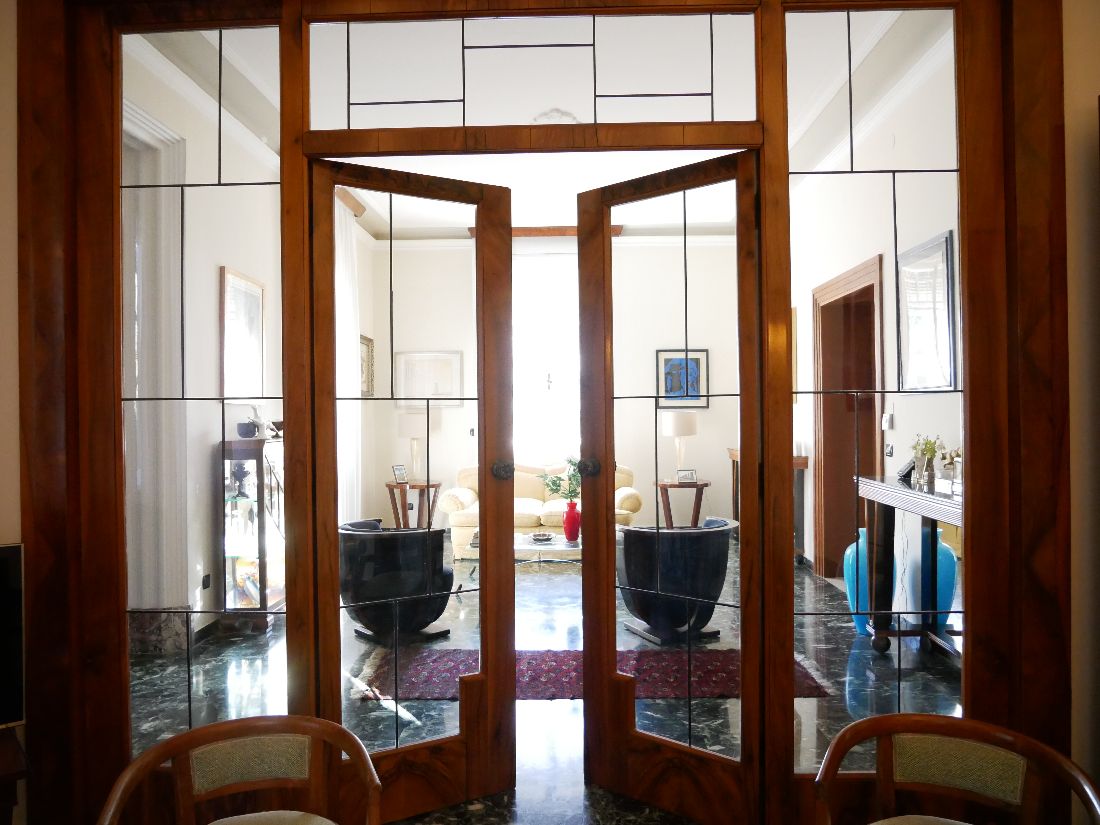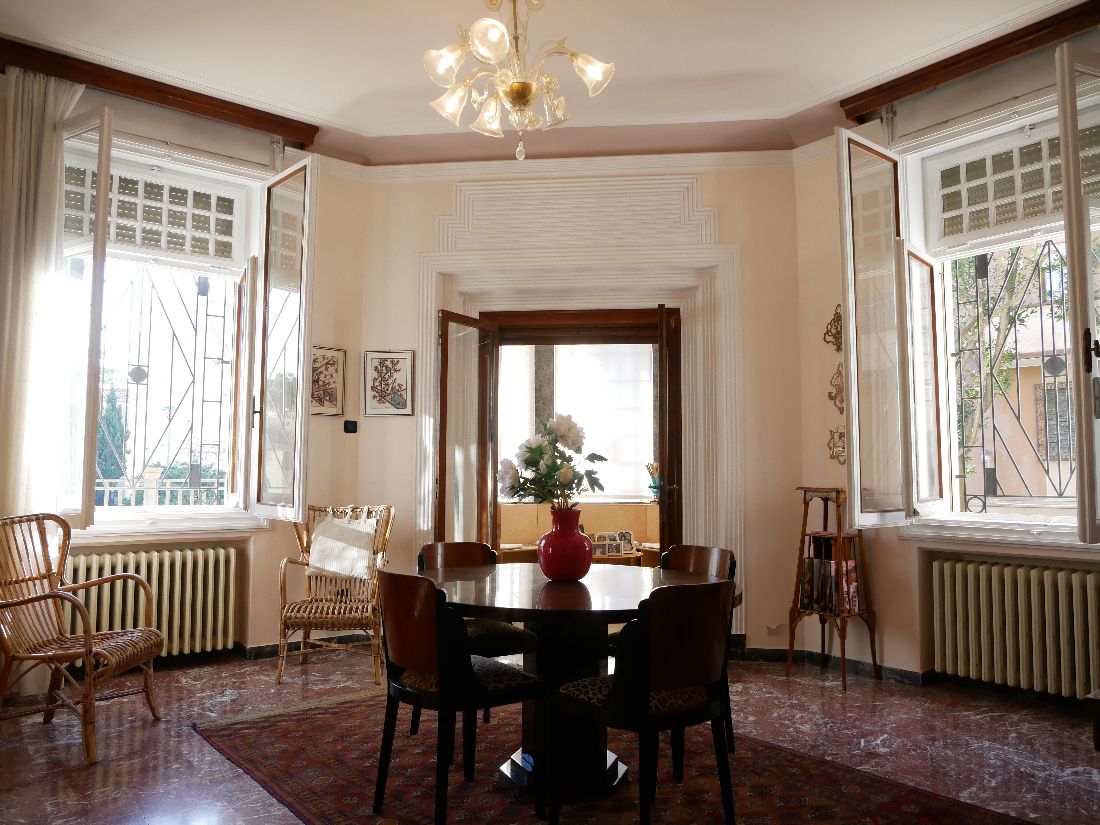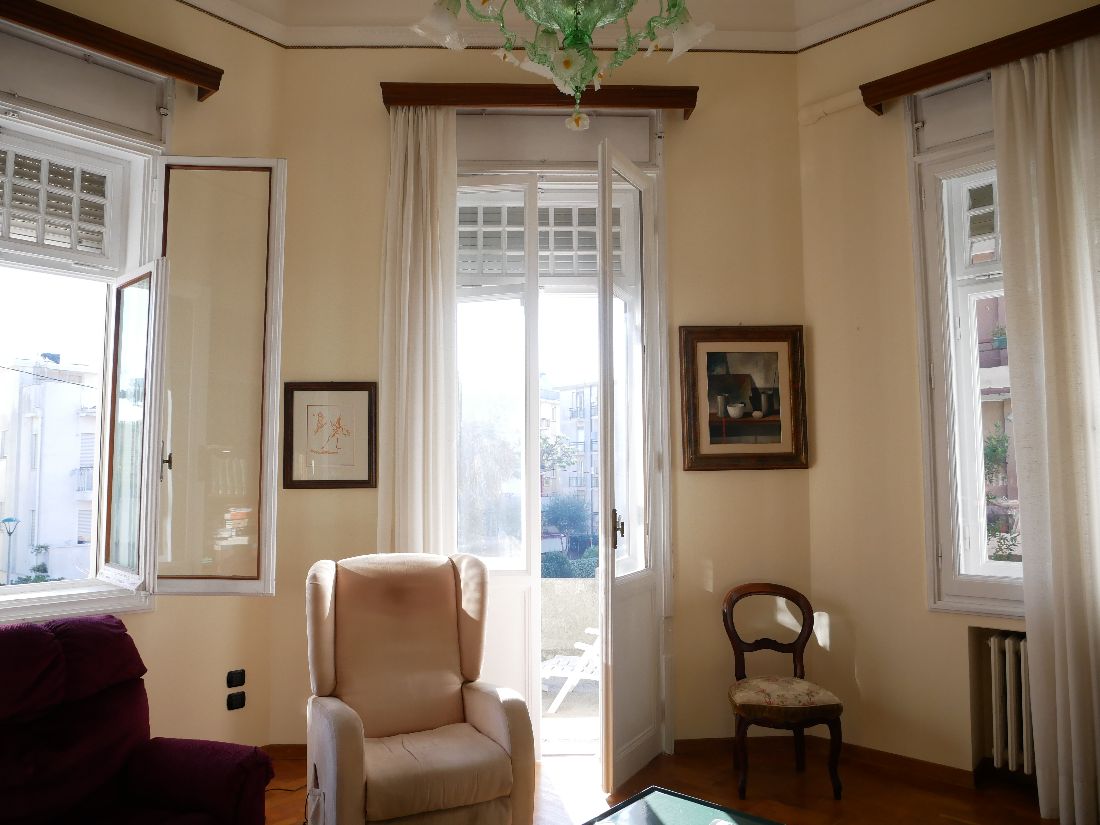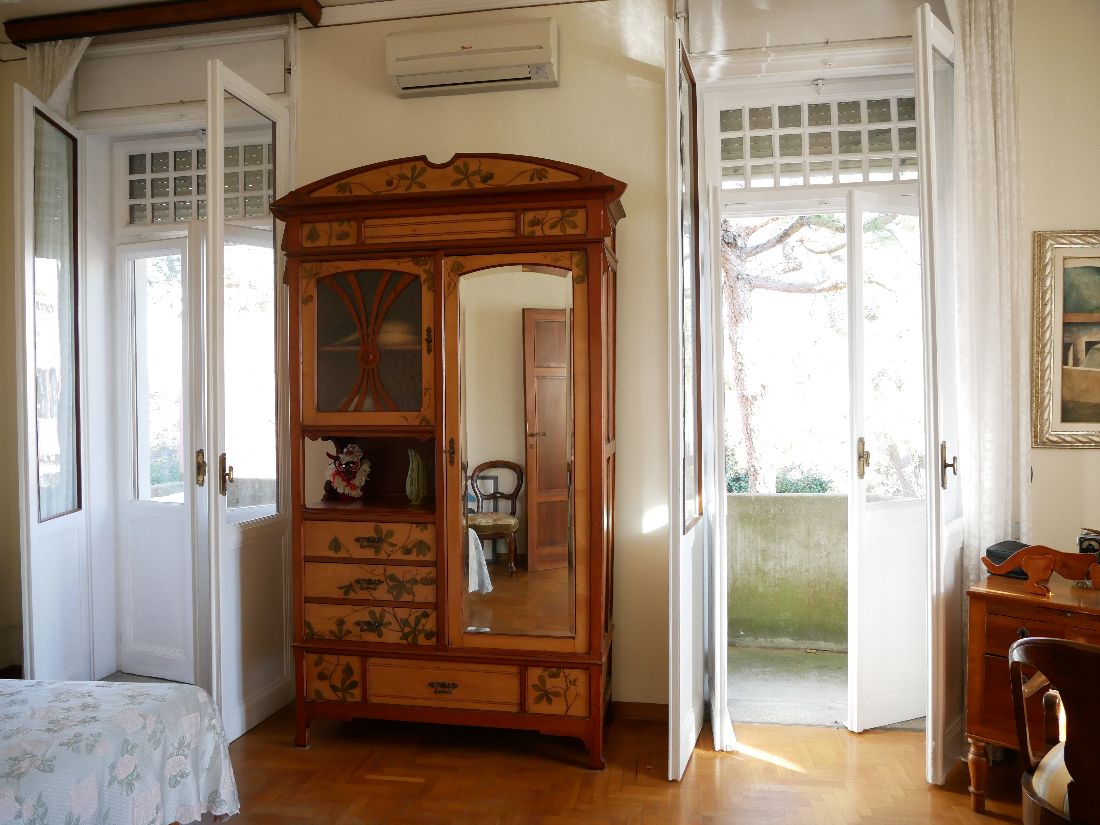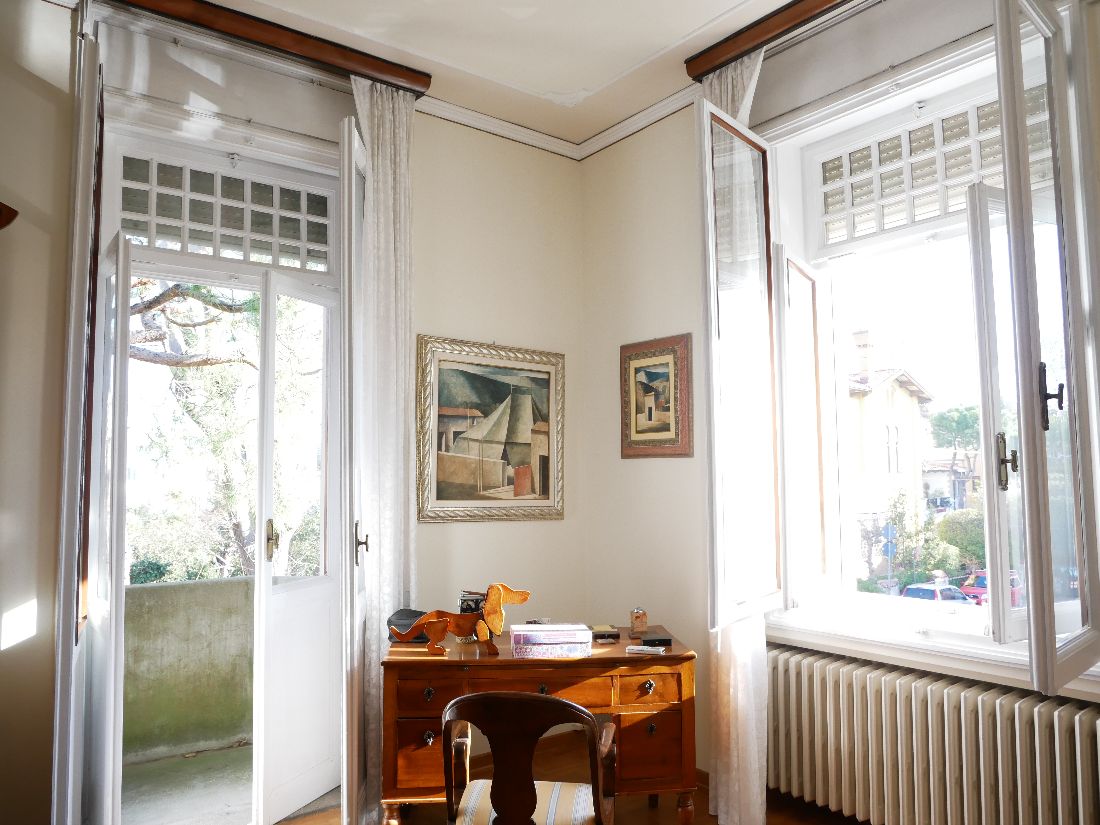 A stylish and unique villa from the Art Deco period
This magnificent villa on the Venice Lido, in excellent condition, surrounded by gardens and fully canal-facing, is a perfect example of the Art Deco style at its best. The ideal house for long summers in one of the best parts of the Lido, both close to the beach and with easy access to the main areas. Divine.
GROUND FLOOR
On the ground floor there is a large sitting room divided by a decorative period glass door, a dining room with bow window, a large eat-in kitchen, guest bathroom.
FIRST FLOOR PIANO PRIMO
On the first floor there are two double bedrooms, a studio/third double bedroom, a terrace, a guardaroba with two large windows and a large bathroom with tub, shower and double vanity units. Additional wc. Large liveable terrace, a smaller terrace and two balconies.
SECOND FLOOR
On the second level there is a double bedroom with bathroom en suite, a single bedroom with bathroom, and a third bathroom.
SEMI-INTERRATO
Steps down to a liveable semi basement with four rooms with windows, three of which have nice floors, boiler room and bathroom with shower
There is private parking for two cars and the villa is a short walk to the beautiful Quattro Fontane Beach.
What attracted us to this property
This is a quintessential villa in a very beautiful part of the Venice Lido - from a time when adventurous design combined with classic elegance created a totally new era of living. The villa is in very good condition but could also lend itself to an ultra contemporary treatment. Lovely.
Lido
In the 20s and 30s the Lido was the summer destination of the wealthy European establishment. Vestiges of its glorious past are still visible in the gorgeous Liberty villas dotting the island. In today's age, the tourists who enjoy this great barrier island enclosing the lagoon and facing the Adriatic Sea are a bit less pretentious, nevertheless the Lido continues to be a fun and relaxing place to be, only 10 minutes from San Marco.