Case study: Castello Penthouse
This is a property which we took on for sale for its great views and panoramic terrace, but it was full (and I mean really full!) with the owner's many antiques, objets d'art, paintings and large furniture. It was almost impossible to get a feel of the space, and the decor was quite dated. We suggested repainting, but how would you get past the sofas! But as buyers it's very important for you to be able to visualise space. When the new owners first saw this property they were looking at it with a visually trained eye, and the ability to see beyond to the huge possibilities of this apartment. But even I was speechless when I saw the end results.....taking out the ceiling to access the open roofspace was a winning idea, while moving a staircase and replacing it with an open plan stairway to enable easy access to the now fabulous terrace was genius. The apartment felt twice as big and the finish just amazing.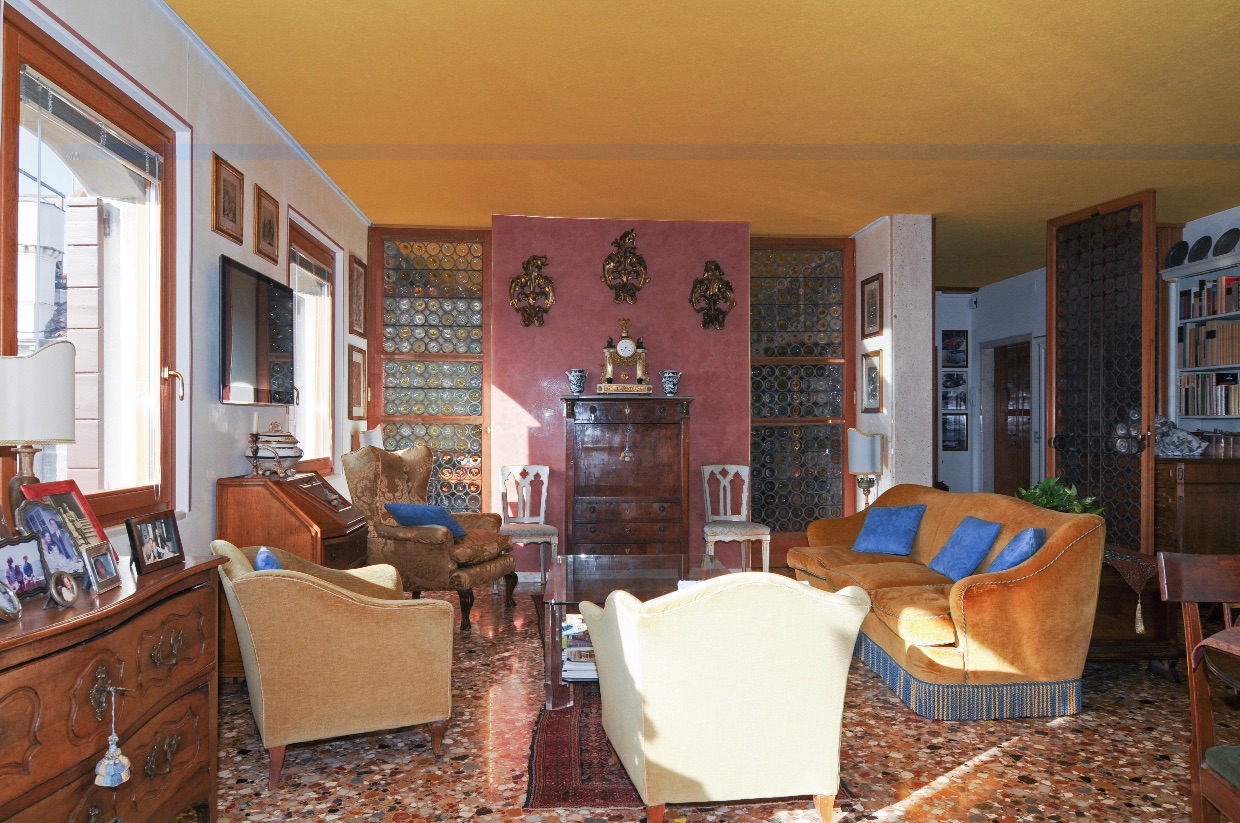 Before (Click to zoom in)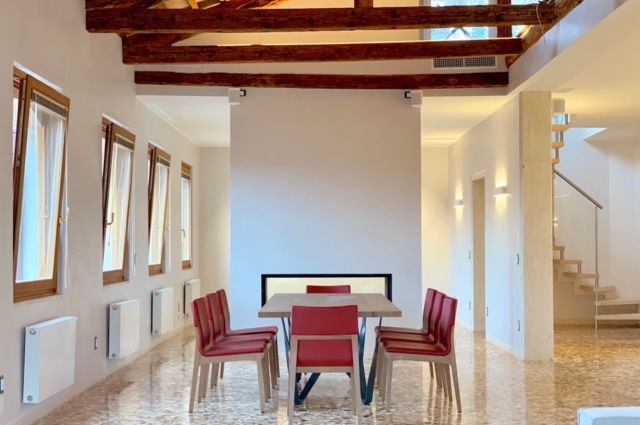 After (Click to zoom in)
Considering they were managing the project from the other side of the world, this was a spectacular achievement, remaining in constant contact with the great restoration team we recommended to tranform the space. This is a perfect example of 'less is more' with an amazing use of light allowing the marmorino walls and cool marble floors to really breathe, as well as installing top quality fitments in cool stylish bathrooms and creating a state of the art focal kitchen area. And to have done this in historic Venice in a 19th century palazzo is quite a feat. The other thing which has impressed me is the time and care they have taken over this restoration. Venice is all about long term strategy and investment, not a quick buy to let turnaround.
The owners have now finished the interior decor. Sadly, they are not able to spend much time in Venice, so some lucky people who want to stay can do so through our luxury rental site Venice Prestige now that we have completed the presentation and had fabulous photographs taken. Such an amazing place! Just behind the Danieli, and with incomparable lagoon views.
Another great success story, quite different from the other properties featured, but one which shows how much cool contemporary style works for Venice